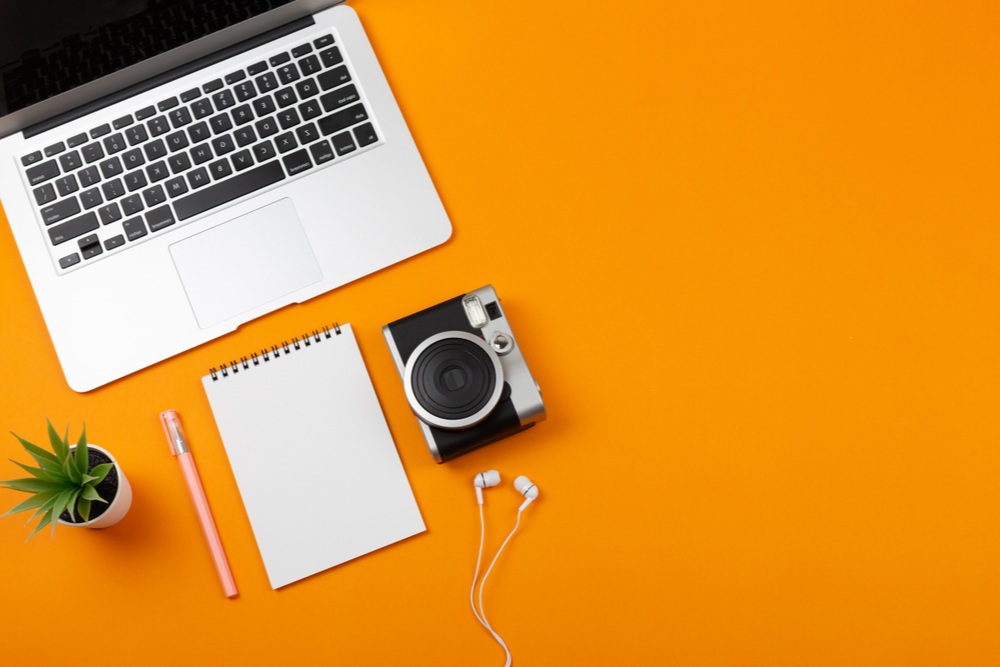 Website DIY - Resources
You don't get a second chance to make a first impression.
Seven-seconds is all it takes for people to assess who we are and whether they like us, says a Harvard study. It's not that we're trying to be judgy, it's just that a lifetime of experience helps us to jump to quick conclusions about whether to spend more time investing in a relationship. At the root of that quick-thinking is our survival instincts. We judge, safe-or-unsafe, worth-our-attention - or not-worth-it.
When it comes to websites, our expedient nature can cut that time-frame in half! Visitors to your website need to find what they're looking for; if your page description invites people to learn about BOATS but the page displays cars - they're gone and onto another site. Which is to say, the quality of your content needs to align with your URL (page address) and page title.
Be as clear (with yourself) about the purpose of your website as you can be. Make some notes about the purpose of the pages within your site, and who you're trying to reach with those page - you may have a slightly varied target market for each page.
Building a website is easier that its ever been. That said, it still takes time, effort, and persistence. You know your small business, or big cause, deserves that much. Whether you DIY your site, or get some help - creating a sign that's worthy of the hard work you put into your business, only makes sense.
Get a custom DOMAIN

Help your now and future clients find you by choosing a website name that's easy to spell and describes what you do. You can have more than one domain point to your website. This website's main domain is MelindaBak.org - but MelindaBakWebsiteDesign.com will also take you to this website.

Set-up an Account at https://www.squarespace.com/

Go to SETTINGS, then DOMAINS to register a custom domain name through Squarespace, or to connect an existing domain name from another provider. The advantage of choosing a domain name directly through Squarespace is that you won't have to deal with DNS configurations that go with linking Domains purchased in other places; my recommendation if you're unfamiliar with building DNS connections.

Also in SETTINGS, set-up your BUSINESS INFORMATION and enter the addresses of your SOCIAL LINKS.

Go to the SETTINGS page - this is where you'll find a link to set-up your custom domain.

Tend SITE VISIBILITY: Keep PRIVATE until you're ready to go live with your website - this gives you time to play around with the pages, content, and vibe before going PUBLIC.

Choose your website template: you'll find you're able to choose and change templates within the DESIGN window, under TEMPLATE.

There are lots of great templates to choose from - but, as a Squarespace Circle Member on the inside track of development - I'm saying, choose anything from the BRINE FAMILY:

Aria, Basil, Blend, Burke, Cacao, Clay, Ethan, Fairfield, Feed, Foster, Greenwich, Hatch, Heights, Hunter, Hyde, Impact, Jaunt, Juke, Keene, Kin, Maple, Margot, Marta, Mentor, Mercer, Miller, Mojave, Moksha, Motto, Nueva, Pedro, Polaris, Pursuit, Rally, Rover, Royce, Sofia, Sonny, Sonora, Stella, Thorne, Vow, Wav, West

Here's the inside scoop on BRINE: BRINE is the template family that Squarespace has prioritized for its investment of resource and development over all others. That means that Brine has the highest functioning codebase and breadth of options for users.
BRINE is extremely customizable. It's also a star performer when it comes to mobile flexibility. Doing what no other of Squarespace's fine templates can do, BRINE makes it possible to load images and text atop a banner image. (Trust me, if you choose templates from other families, you'll soon hit your head against the wall when dealing with uncooperative page headers.)

Brine includes parallax scrolling, a slideshow banner option, as well as fixed or sticky-nav on mobile (so you can see the index even when scrolling down a page, i.e. it sticks to the top). BRINE also makes social linking, shopping cart, search bar and secondary navigation in the footer - a breeze!
4. Customize your site's style (also from the DESIGN window) to suit your brand.
Within the DESIGN menu, choose SITE STYLES - and start playing with your custom look!

The Style Editor allows you to adjust fonts, colors, and spacing, creating individual adjustments for a custom style that will also provide continuity across your website.
5. Start adding your own content by returning to the HOME menu and selecting PAGES
A good place to begin is with your Contact Page - some ideas are pre-loaded onto the page to get you started. Your front page is the next place to give some serious attention to - add text, images, and a link to your contact page.

Plan to spend a few minutes updating your website weekly as Search Engine's love fresh content and great content helps your SEO!
For that moment when it's right to call in some extra help
DIY - Is it for you?
But, maybe you've been there, gone the DIY route. If not, you'll find a host of resources for managing your own site, right here.
Why would I tell you how to do what I do? Because, like any skill - doing it well - takes time and practice. And, I know not everyone has time to devote to learning how to start a website. If you do, welcome aboard! This is a busy field with more clients than I or others can possibly handle. That means I'm selective.
We're a match if - You're a Small Business owner with a local or national footprint - a for-profit, LLC, non-profit, or social enterprise - with a desire to level-up your marketplace presence. Usually you've known for awhile that your website needs tending, but now you're making it a priority.
It totally makes senses that 97% of consumers begin their product or service-search online.
Because, it's what we ourselves do. According to a new study by BIA/Kelsey, almost all local purchases begin with an online search. That makes tending your online presence is a no-brainer.
Because you want to grow your business, your website needs to remain current, search engine optimized and bringing in leads.
It's a business priority for growing businesses like yours.
ROI varies per type of website and business, but this year alone a Proliferate Client hit their year-end goals in July! Exactly 12-months into our work, they are on course to more than double their business.
Similarly, when a Collaborate Client's website helped them to overcome a major business obstacle, they doubled this year's income. We were all ecstatic!
I love creating websites that are more than just a pretty face.
Beautiful Websites
that work as hard as you do.